Chalk up another win for German engineering.
Vice Golf is not new to the game, but they may be new to you. It's time to change that.
Before you even open the box, you know Vice Golf is different from any other golf ball manufacturer. Their logo is fresh and the packaging is crisp and in your face.
Huge shout out to Vice Golf for hooking us up with their "Selected Pack".
So, the past two weekend's we left our usual gamers (ProV1x & ProV1) in the bag and traded them in for Vice Golf balls.
All three options in the Vice Pro family are $24.99 (nearly 50% less than the two aforementioned balls) per dozen when you purchase 5 dozen at a time.
---
Pro Soft
The Pro Soft Vice Golf ball is a three piece golf ball with a matte finish. Before this I had never played a matte finished ball. It's different, no doubt about it, but I really liked it.
Compared to other premium soft golf balls, this ball feels lighter, and I wasn't the only one in the group to notice this. Even though it has a 'lighter', less dense feel, it did not balloon or spin off the driver.
With my mid irons, the Pro Soft gave me the feeling of extra control and spin, and there was no noticeable distance loss compared to my usual gamer, the ProV1x.
What surprised me the most was that I liked the feel of the Pro Soft off the driver more than I did my wedges.  Around the greens the matte finish did not seem to generate as much spin off my wedges when compared to the Vice Pro or Pro+.
If you are a fan of the Chrome Soft or NXT Tour S you will like this ball. It comes in three colors: White, Lime and Red.
---
Pro
If you follow us on Instagram then you probably saw our post about playing the Vice Pro this past weekend at Saugahatchee Country Club in Auburn, AL. Thank you to Lane. D for inviting me out.
Off my irons it felt slightly harder than a ProV1. Not so much "clicky" like the Pro+, just a bit harder.
Well struck wedge shots within 100 yards took one hop and stopped.
Off the driver the Vice Pro flew a bit higher than with the ProV1x, but that is to be expected. Even with higher ball flight, there was no difference in overall distance.
The durability of the Vice Pro was outstanding. Popped it off a few trees on my second drive of the day, but after a quick rub down with a towel it looked as good as new. One ball was all I needed to shoot a 78 that Saturday.
Did I mention you could get a dozen for $25?
---
Pro+
If you play a ProVx, then this is the ball you should tee up first. A more penetrating ball flight than the Vice Pro or Vice Pro Soft, and definitely not lacking in any way around the greens. Consider this the fraternal twin of the ProV1x.
It's a bit, emphasize the bit, "clicky" off the driver, but not so much that I felt it was an issue.
Bobby's Boys contributor and golf ball snob, Jacob H., mentioned that it felt a bit too hard for him. The most noticeable 'click' for me was off the putter.
I usually hit my driver extremely high, too high to be exact. The Pro+ with lower spin rate off the face helped lower my ball flight. Because of this, the Pro+ is the longest Vice ball off the tee for me.
---
Don't be scared to step out and try something new. Vice Golf balls perform as well or better than anything you've ever played, noticeably more durable and are nearly half the price.
Five dozen Vice Pro – $131 delivered to your front door
Five dozen Pro V1 – $239 delivered to your front door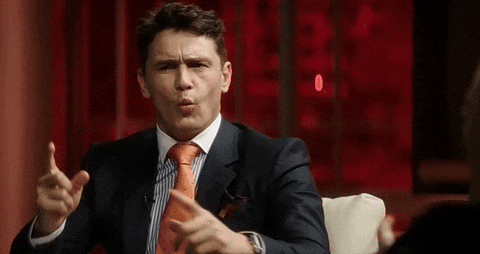 What could you do with an extra $108? Play the best public course in town? Take your wife out to dinner to apologize for all the golf you play? That's your call.
If you have played the Vice Golf balls before leave a comment below. We would love to hear what you thought about Vice.
Want to know what the best ball for you is? Click here to check out the Vice Golf Ball Recommender.